If you study ancient mysteries deeply, you always end up asking a particular question: were ancient cultures communicating with each other, or are the similarities just a combination of human nature and coincidence?
>>> pyramids everywhere
>>> flood myths everywhere
One way of tackling this question is via evolutionary biology, and in this instance the study involved the story of Little Red Riding Hood, which existed in varying forms in Europe, the Middle East, Africa and East Asia:
Those data allowed Tehrani to use phylogenetic analysis, a statistical technique used to reconstruct the evolutionary relationships between species. He started with 58 versions of the tale—all in English translation—from 33 different cultures around the world. Then, just as an evolutionary biologist compares physical traits between organisms to measure their similarity, he scored the differences between the stories using 72 plot points, such as who played the villain, what trick the villain used, and how the story ends. The output of the analysis is a family tree showing the most likely relationships.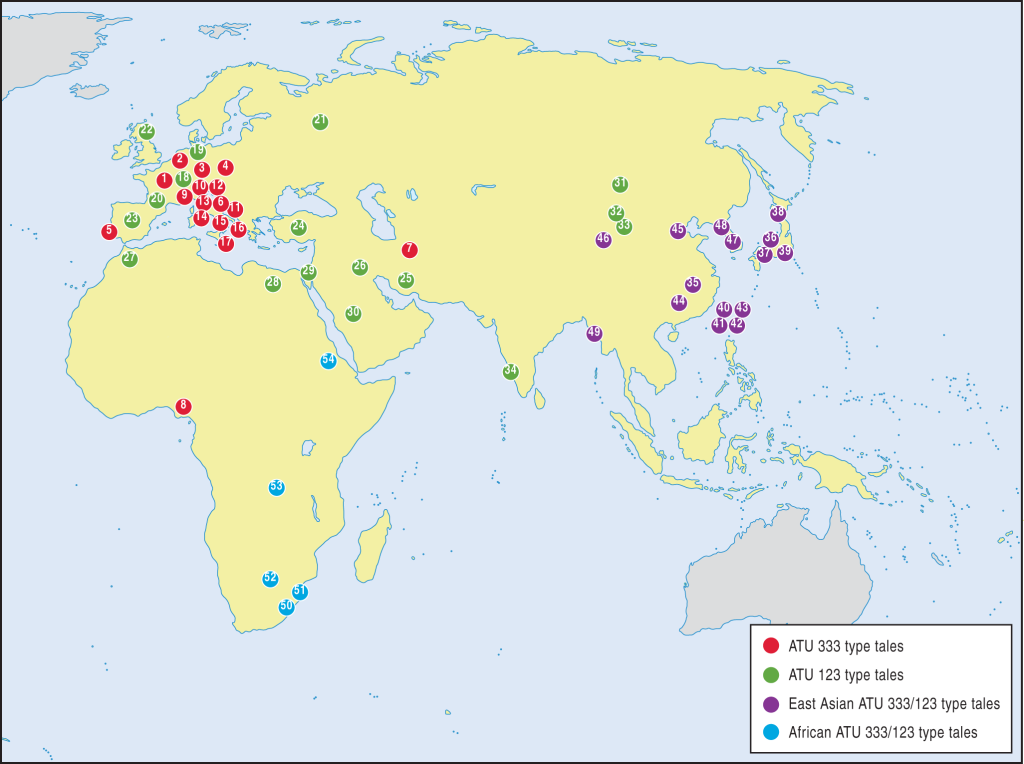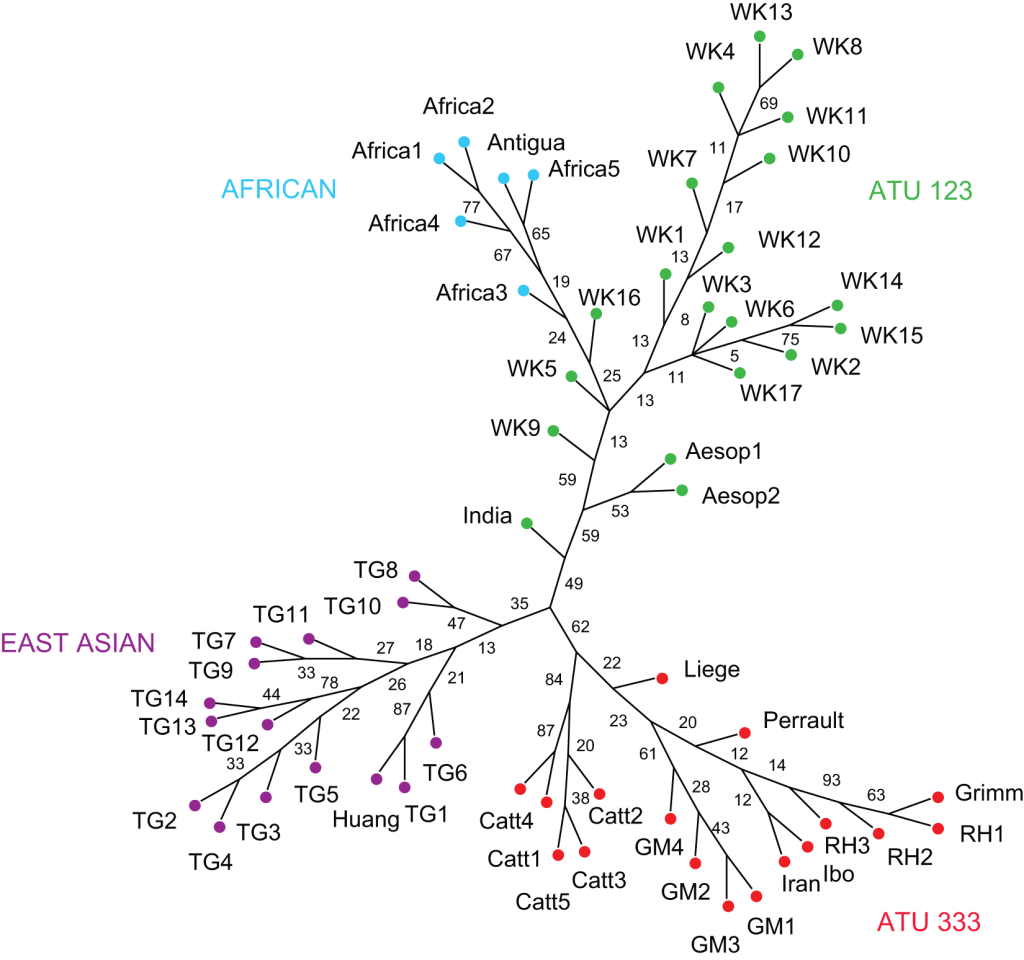 [images: http://www.plosone.org/article/info%3Adoi%2F10.1371%2Fjournal.pone.0078871]
the folktale seems to have emerged almost 2000 years ago somewhere between Europe and the Middle East
I can only presume that similar studies of flood myths and pyramids don't exist – not because the research hasn't been done – but because no discernible pattern has been discovered. One possible reason for this is the negating of global cultural communications that are outside of what orthodox science accepts.